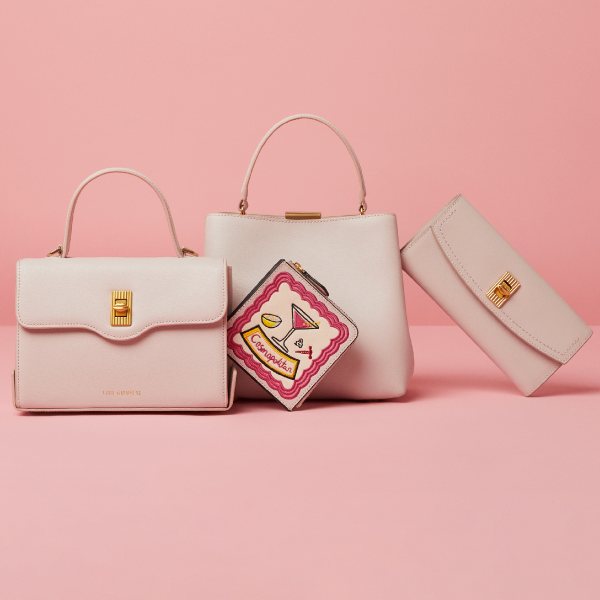 Quintessentially British, Lulu Guinness is an iconic handbag brand with a legacy-making heritage - as the originator of witty, playful bags to place proudly on the table,not on the floor
Think Lulu Guinness and think of the iconic, Dali-esque Lips Clutch, the famous Florist Basket - now part of the V&A's permanent fashion exhibition - and The Birdcage that tweets and you have an archive that transcends fashion accessories to become works of art. Albeit works of art you can take to a party.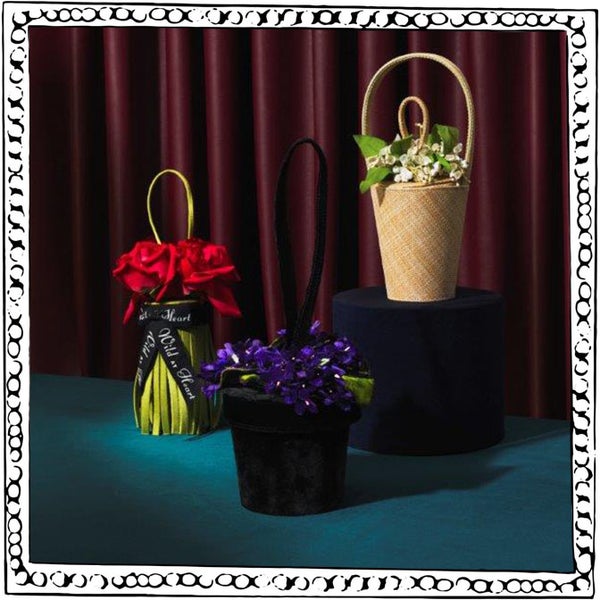 Where it all began
It all started with a brief case, in 1989, when its then 29-year-old founder and creative director designed a ladylike attaché case containing convenient pockets for just about everything. How subversive!‌Driven by her own style - vintage-inspired and ladylike, with a tongue-in-cheek twist - Lulu began creating the hand-held treasures that made her name. Her first foray was a basket of red roses.‌"My life changed in 1993 when I designed the Florist Basket", remembers Lulu. "It was a black, silk satin handbag shaped like a vase with red velvet roses on top. It caught everyone's imagination. The success of that bag taught me to dare to be different."

As well as daring to be different - a phrase coined by one of her heroes, the Surrealist couturier and fashion designer Elsa Schiaparelli - Lulu was carving out another niche with the Rose Basket and other handmade playful creations.
"I very much liked the idea of my bags being a conversation piece. Handbags you put on the table not the floor. Also, these bags were very tongue and cheek. Life's short so you may as well cheer people up if you can."
A cult followings
The distinctive Dali-esque Lips Clutch remains the brand's most recognisable accessory, transporting the Surrealist art movement into mainstream popular culture. Never afraid to push boundaries, Lulu's sophisticated silhouettes and witty embellishments have become cult favourites around the globe. And regularly seen on the arms of trailblazing women, such as Bella Hadid, Kate Moss, Gillian Anderson, Clara Amfo and Blanca Miro.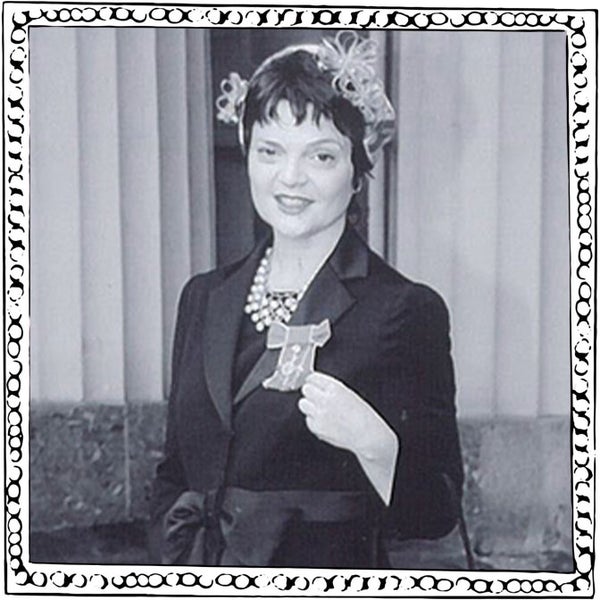 The future is so bright
The brand welcomed new Creative Director David Hodgson in Autumn 2018, following tenures at multiple luxury houses, working alongside Artistic Director Lulu. ‌ "As an accessories designer the Lulu Guinness brand has always been such an iconic bastion of English wit and playful irreverence", says David. "I'm thrilled to be taking the brand forward into its next chapter, re-imagining the playful codes that have always set it apart, for a new generation of women." Now, 30 years since its inception, the artistic spirit and irreverent sense of fun lives on with wearable, seasonal collections drawing on cultural references that range from the great British pub to the modern monarchy and, always, with a nod to the more subversive side of the female psyche. It's all in the hidden details…look closer and you'll see it's a Lulu.